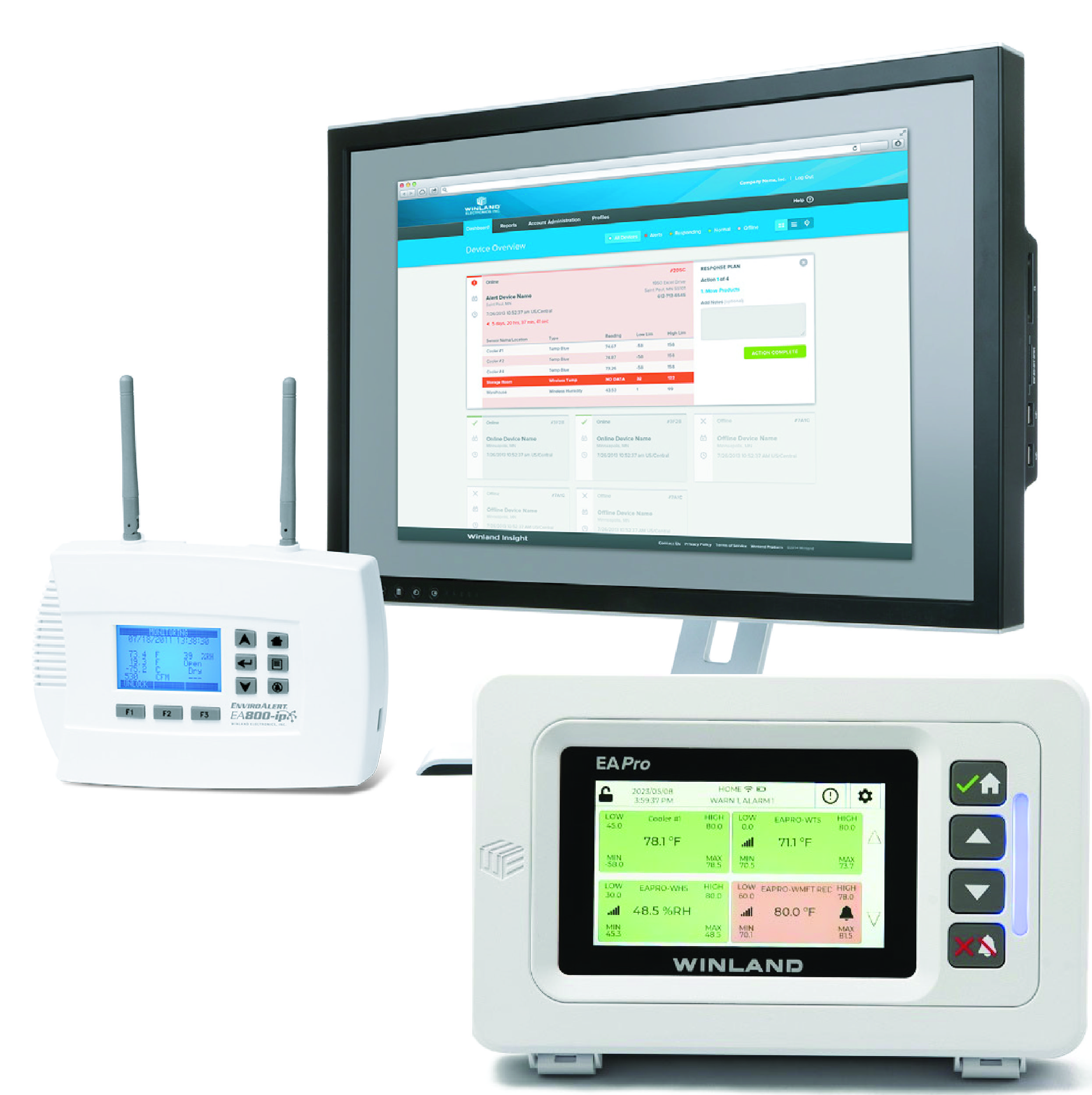 Real-time, Cloud-Based, Critical-Environment Monitoring that provides real-time visibility of of temperature, water, humidity and gas in critical-condition environments.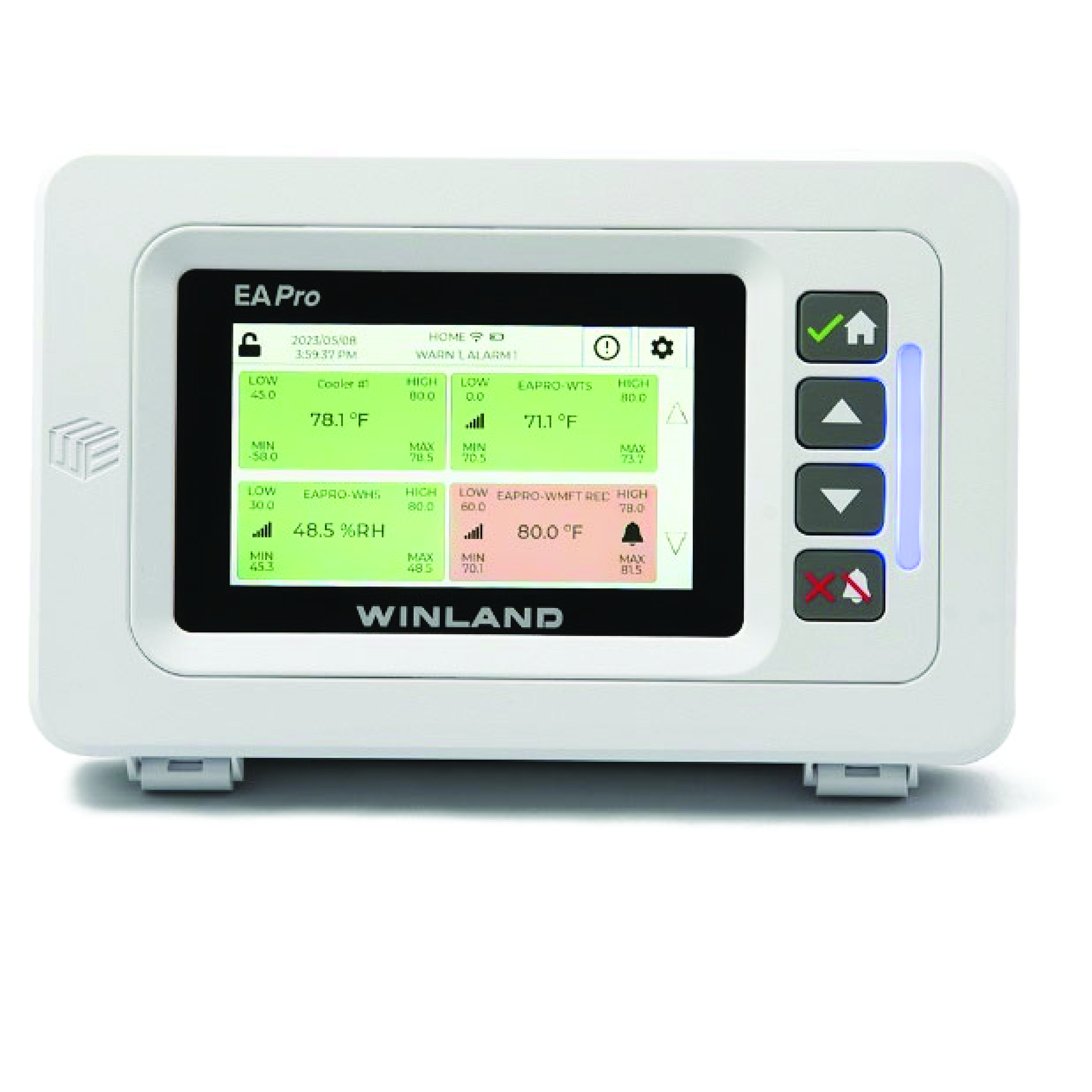 Winland's newest model that is the successor of the EA800-IP. Monitors up to 34 zones with the ability to monitor for temperature, humidity, water detection, and gases. Compatible with a variety of 0-5V and 4-20mA sensors.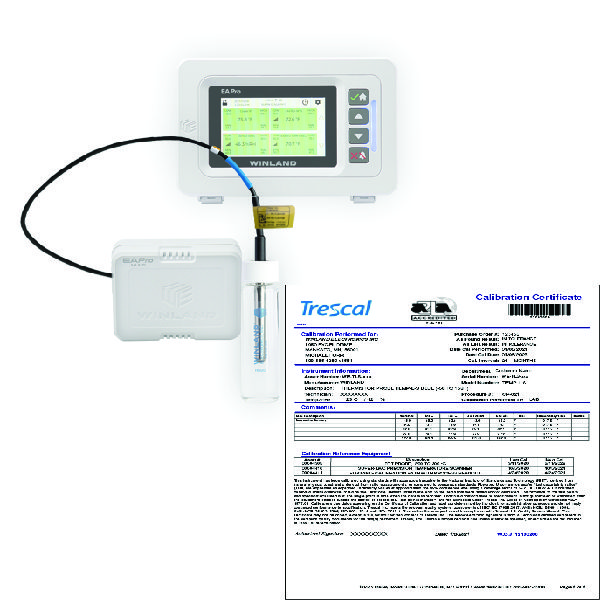 Many industries such as pharmaceutical, research and manufacturing, food storage and processing and restaurants are required to maintain temperature and humidity integrity for quality and product safety.
Protect Your Assets, Expedite Issue Resolution
The faster issues are resolved, the faster equipment and conditions are restored to protect perishable, at-risk assets. Winland is the only provider offering recommended response protocols and logs for enabling the fastest resolution possible.