Water Presence and Leak Detection System
Water leaks can quickly cause significant damage in residential, commercial, and industrial environments. Implementation of a dependable water detection system is critical in safeguarding physical locations and protecting valuable assets. The WaterBug® system provides reliable protection and enables real-time notification of water presence, enabling immediate and actionable resolution. The WaterBug system is available in four different models for dependable water detection in a variety of applications.
Bates Security "Officer Don" recommends Winland's Waterbug!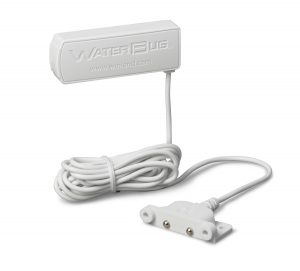 Wireless RF 319 water detection compatible with RF 319 systems
Contacts above floor level to prevent false floor condensation detection
Checks for water constantly, requires two positive checks for a valid alarm