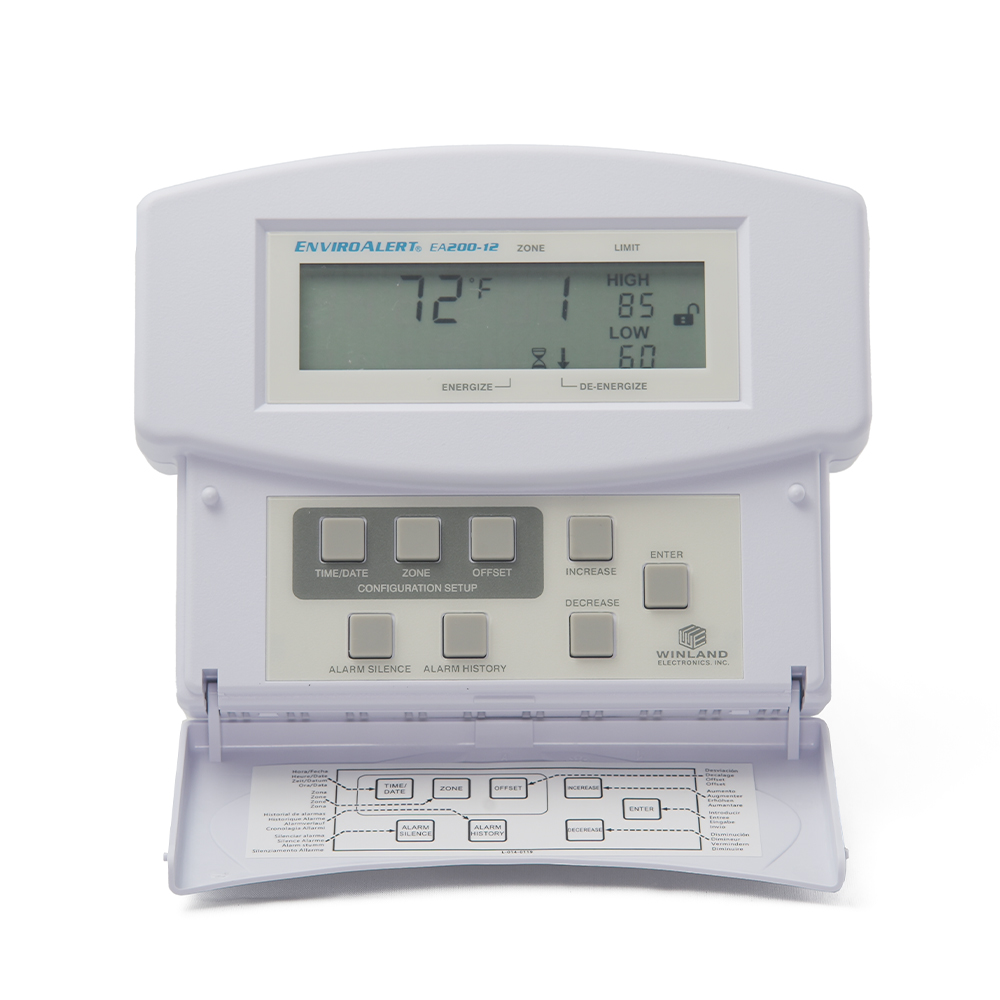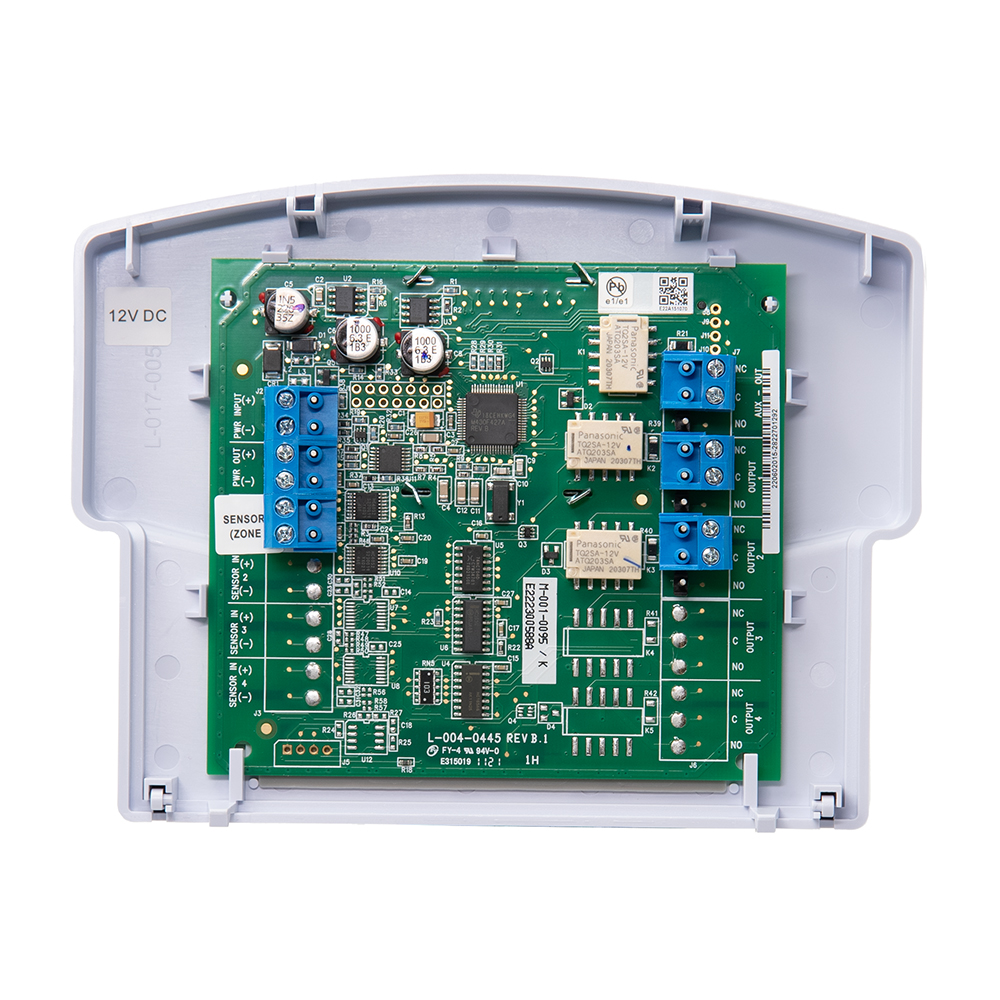 The EnviroAlert® EA200 critical-environment monitoring device provides visibility to 2 environmental factors: ambient temperature and an additional factor of temperature, humidity or water presence. In addition to the local (on device) visual and audible (Piezo buzzer required – 3rd party buzzer add on) notifications, when integrated to a security panel the system allows for the real-time notification of an incident and immediate corrective action.
For Information on NIST Calibrated Sensors: Click Here
Features
Simultaneous operation of two sensors
Easy to read LCD display
8 event incident memory, including time and date
Auxiliary output relay for local audible alarm
Auxiliary alarm silence feature with 10 minute timer
Offset sensor calibration adjustment
Tamper proof lock setting
Alarm notification via dry contact relay to any alarm panel
Q: How do I unlock the EA200 for programming?
A: Simultaneously press and release the ALARM SILENCE and ENTER keys.  The (Unlocked) icon appears.  Sometimes you will need to do this more than once.  You may need to have the customer check the buttons to make sure one is not stuck down or sometimes if you power cycle the unit that will help. 
Q: Does the unit store the settings if the unit loses power?
A: It will maintain the programming on the zones, but you will have to reset the time and date. 
Q: How do I turn off a zone?
A: The unit has to be unlocked.  Push the zone button, use the arrow up or arrow down to go to the zone you would like to turn off, once you are on the correct zone, push enter.  The next setting needs to be changed to NO (Not operational) and then push enter.  This will turn off the zone. 
Q: Can you use multiple temperature probes on an input?
A: No, you can only use one temperature probe per input. 
Q: Is there a way to send a separate high and a separate low to my alarm panel?
A: This can be done on an EA400 by using an input (zone) for a high limit and another input (Zone) for a low limit.  On the EA200 you would need to use the onboard sensor (zone 1) for one of the limits and then use a probe on input 2 (zone) and program accordingly.  NOTE: In this instance, you would need to select an input (zone) for the high limit and program that to your high and you would program the low limit on that input (zone) to an extreme low so you would not get the notification on the low side.  You would do the opposite for the next input (zone) you would set the high limit to the extreme and set the low limit to what you actually wanted.