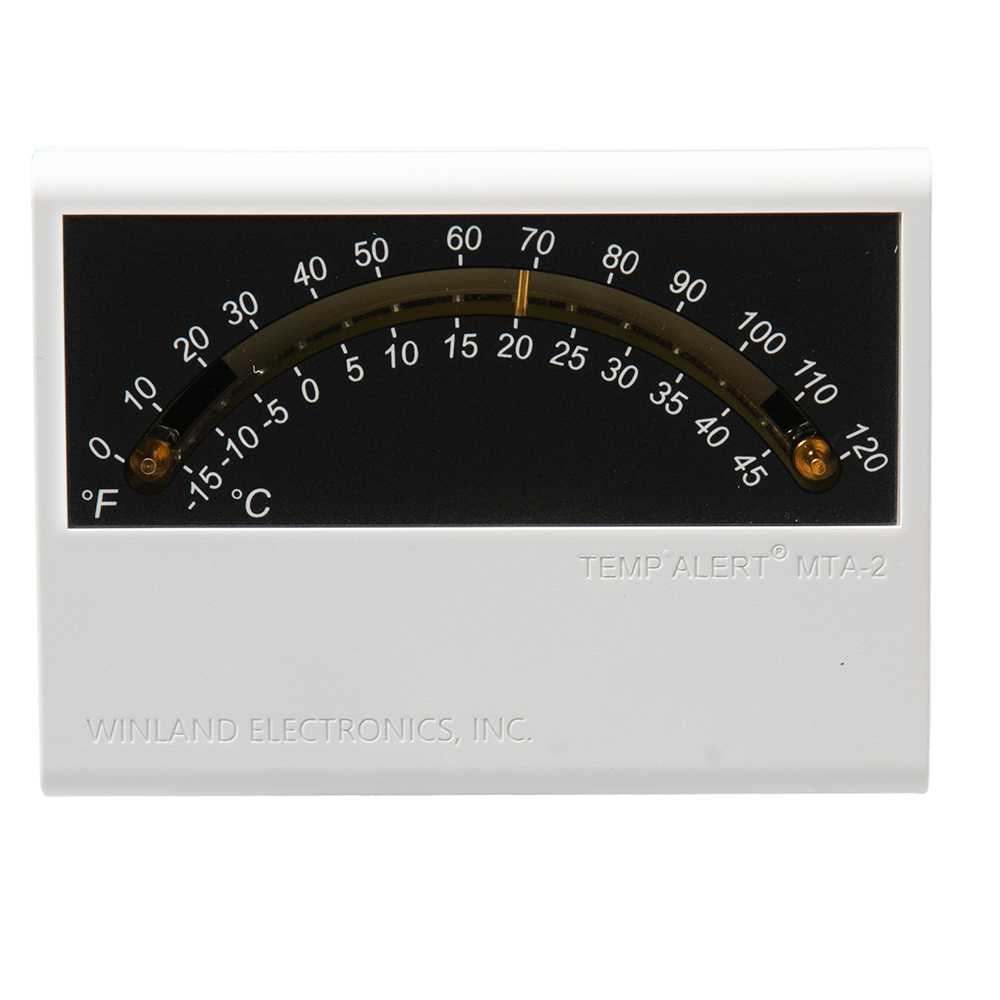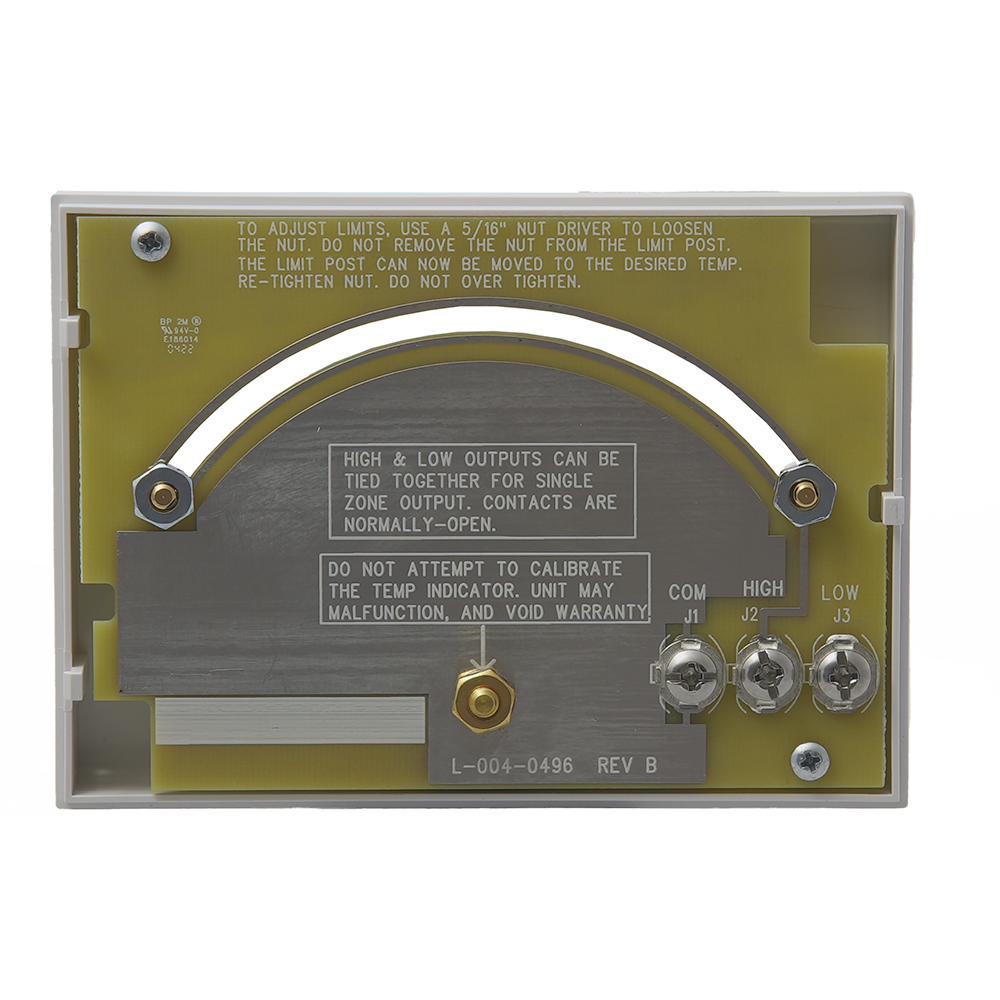 The Temp°Alert® MTA-2 is a reliable and economical temperature-monitoring device that can be used in residential or commercial applications. Integrate into a security panel, set the desired temperature parameters, and have peace of mind that you will be notified of an incident where corrective action is needed. Alarm contacts may not function outside of the alarm use range. Non-condensing environments only. Do NOT put console in freezer/cooler.  Use an EnviroAlert® or EnviroAlert Professional® with a wired sensor. 
Features
Connects to any hard wire or wireless alarm system
Separate output for high and low alarm signals
Sleek, low-profile styling
Normally open (N.O.)
No power required to operate
Do NOT put console in freezer/cooler. Use an EnviroAlert® or EnviroAlert Professional® with a wired sensor.
Q: Can this unit be set to normally closed?
A: No, it is a normally open device. 
Q: Can I use this unit inside a cooler or freezer?
A: No, frost or moisture can cause malfunction. 
Q: Does this unit require power?
Q: Where should I install the unit?
A: If the building already has an energy management system, an easy rule of thumb to follow is to install the MTA-2 near each thermostat. It should be mounted on a wall or other vertical surface in the area where temperature is to be monitored.  Make sure it is clear of windows, doors, or heat sources that could cause an inaccurate reading of air temperature. 
Q: Do I get a high alarm and a low alarm on my panel?
A: Yes, the device will send a low limit and a high limit. 
Q: How do I test the alarm?
A: To manually activate the MTA-2 for testing, loosen the locknut of one limit post and slid it toward the temperature indicator until it makes contact and temporarily tighten the locknut.  If installed correctly, this test procedure should activate the warning device to which the MTA-2 is connected.  After testing, loosen the locknut, return the limit arm to it's original set point and tighten the locknut. The same test procedure should also be repeated with the second limit arm to verify proper operation.