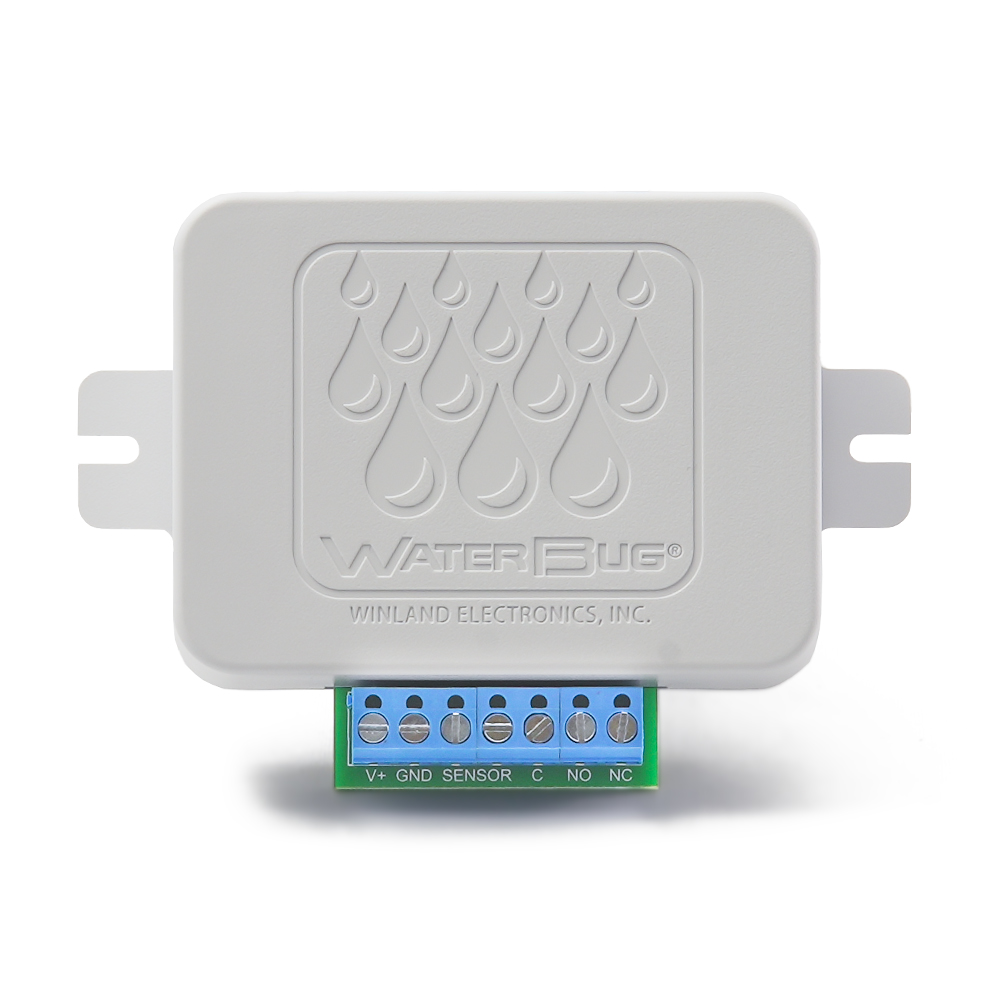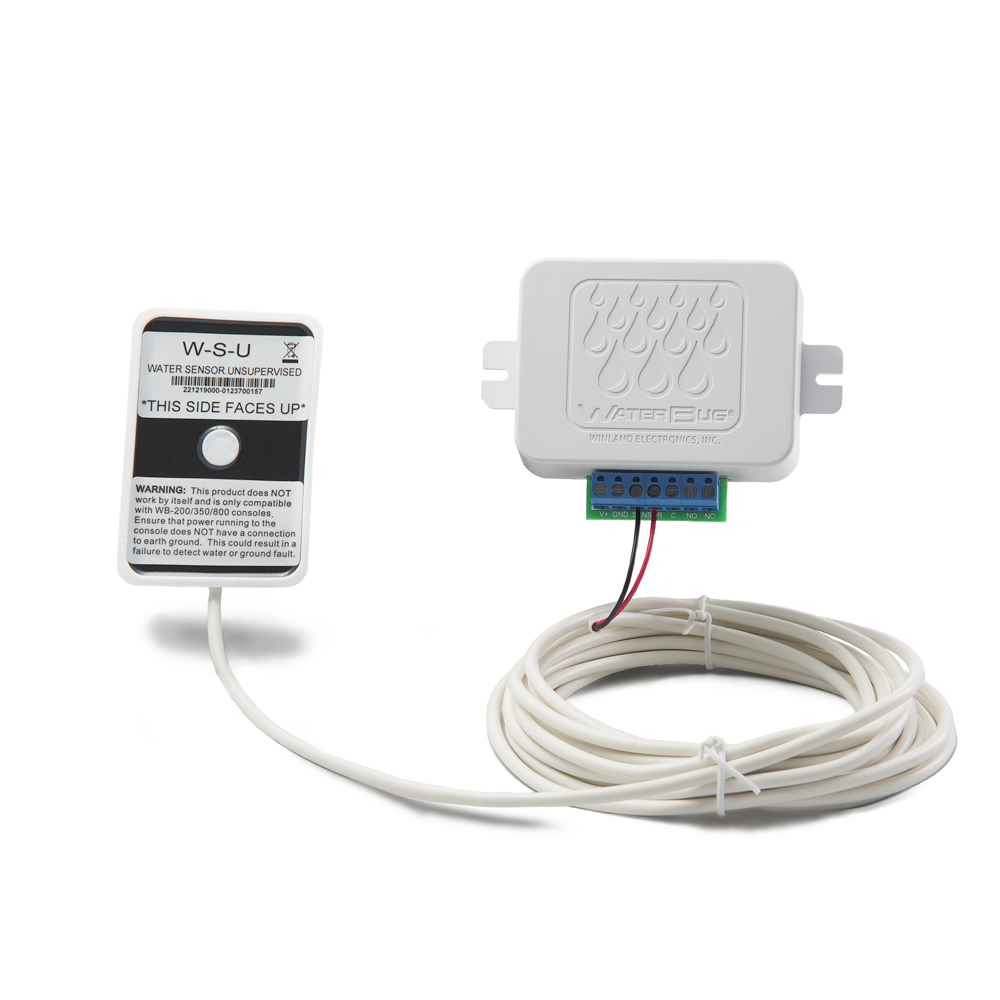 The WaterBug® 200 is a water detection device ideal for computer rooms, document storage areas, warehouses, sump pumps and basements. WaterBug sensors activate the alarm when a conductive bridge is formed between 2 contacts. Protect your assets with the WB200.
Randy at Sonitrol Security, tells us why early water detection is important Watch Video Here
Q: What are the power requirements for the WB200?
A: 8 – 29 Volts DC @ 35mA or 8 – 28 Volts AC @ 100mA 
Q: What is the sensor part number?
Q: Can I use a supervised sensor (W-S-S)
Q: How to I wire multiple sensors?
A: You need to run them in parallel. 
Q: Can the probes be extended?
A: Yes – 1 – 2 sensors; max recommended distance of 200' (61 m) or 3 – 6 sensors; max recommended distance of 100' (30.5 m) 
Q: What is the cause if the sensor keeps going into false alarm?
A: If sensor is placed on a concrete floor this can cause false alarms (put a piece of wax paper under the sensor).  Power loss will also cause a false alarm. 
Q: How much water does it take to trip the sensor?
A: There needs to be a bridge across two of the metal contacts on the sensor.